Activities
Enchanting surroundings
Werleshausen is set amid the rolling mountainous landscape of northern Hessen with its characteristic hills and valleys. The area is a paradise to be explored on foot, by bicycle or canoe and an eldorado for nature lovers. Walkers will find a host of delightful paths "on their doorstep", and anyone wanting a bird's eye view of the village can see it spread out below them from Hanstein castle. But natural beauty is not the only thing to delight the eye. There are also such tourist gems as picturesque Bad Sooden-Allendorf, with its delightful half-timbered buildings, its small town atmosphere and the feeling of history pervading the streets; or Hann.Münden, a picture postcard town at the confluence of the Werra and Fulda rivers which become one river, the Weser.
Everywhere along the way you will come upon little villages that seem to have been passed over by the hurly-burly of modern life. Bornhagen below Hanstein castle is the setting for the annual fairy-tale plays. Or Lindewerra, nestling dreamily in its wooded valley, where one can learn about walking stick manufacturers. The "Hanstein" castle ruin is known as the most beautiful of central Germany. It was first officially mentioned in the 9th century.
Its huge walls and towers have been witness to a varied history.

Any description of Werleshausen "front garden" would be incomplete if no mention were made of the Meißner, Kaufunger Wald, Göttingen, or of the fact that the Harz Mountains are only a short drive away.
---
Location
Werleshausen is situated at
the German framework route, section Hann. Münden - Alsfeld
the German holidays route Alps - Baltic Sea
the German fairy tale route
the European hiking trail E6 (Ludwigstein castle), marking X5
the cycle track in the Werra-valley, marking ( W )
Werleshausen with its central location at the federal higway B 27, Werra river, railway and the cycle track is an outstanding starting point for leisure activities. A sufficiently large parking area is available at the old village treshing place.
Walking guidance
The walking club of Werleshausen offers a special service for foreign guests: guided tours for groups up to 20 persons in the area around Werleshausen. Approaches information here.
---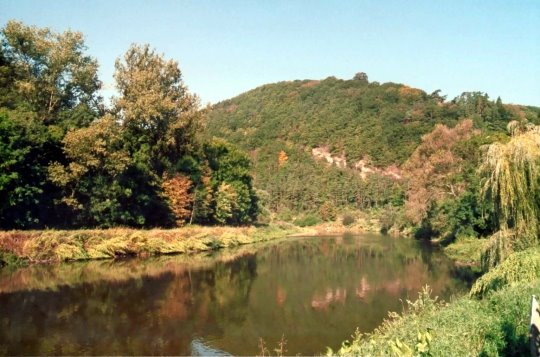 Canoe
The Werra river is a paradise for canoeing. On "Am Rasen" street an entrance to the Werra river is possible. Therefore Werleshausen is suitable as at the beginning or end point for a canoe-tour. The distances Eschwege - Werleshausen or Werleshausen - Hann. Münden are offered.